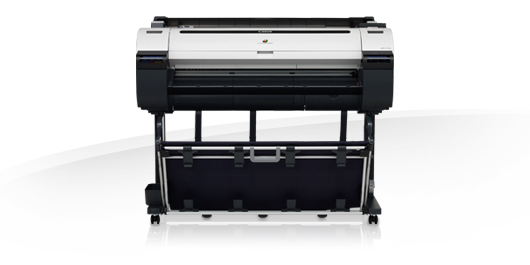 In the realm of architecture and engineering, precision is paramount. Whether it's designing a new skyscraper, planning a residential development, or crafting intricate technical drawings, architects and engineers rely on meticulous blueprints and diagrams to turn their visions into reality. As a print company based in the heart of Leominster, Herefordshire, we understand the importance of delivering top-notch printing solutions for architectural and technical drawings, offering sizes ranging from A3, A2, A1, to A0. Welcome to our world, where precision meets perfection, and innovation combines with tradition.
Unveiling Our Print Technology:
At our print company in Leominster, we pride ourselves on employing the latest technology to meet the unique demands of architects, engineers, and designers. Our arsenal of printers includes the Epson 7800 and the Canon ipf770, two industry-leading devices renowned for their exceptional print quality and precision.
Epson 7800: This workhorse of a printer boasts unparalleled color accuracy, ensuring that every line, shade, and detail in your architectural drawings is faithfully reproduced. With a wide color gamut and precise dot placement, the Epson 7800 guarantees that your prints will be true to your original designs.
Canon ipf770: Recognized for its exceptional speed and efficiency, the Canon ipf770 is the ideal choice for large-scale printing projects. Whether you need A0 blueprints for a sprawling construction project or a series of A3 technical drawings, this printer delivers sharpness and consistency at impressive speeds.
Precision Beyond Compare:
We understand that architects and engineers require not just high-quality prints but also unmatched precision and attention to detail. Our team of experts is dedicated to delivering prints that meet and exceed your expectations. Here's how we achieve this:
Quality Control: Every print that leaves our facility undergoes rigorous quality control checks. We meticulously inspect each print for accuracy, ensuring that dimensions are correct, lines are sharp, and colors are true to your specifications.
Customization: We recognize that no two projects are alike. Our customization options allow you to tailor your prints to your exact requirements. Whether it's adjusting the paper type, print size, or color calibration, we've got you covered.
Expertise: Our team includes printing professionals with years of experience in handling technical drawings and architectural plans. They understand the nuances of the industry and are always ready to offer guidance and assistance.
Your Vision, Our Commitment:
As a print company based in Leominster, Herefordshire, we take pride in our strong commitment to our local community and the architects, engineers, and designers who call it home. We see ourselves as partners in your creative journey, supporting you with the best printing solutions to bring your ideas to life.
Local Advantage: Being situated in Leominster, we offer a local advantage that ensures prompt and reliable service. You can count on us for quick turnarounds and easy access to our facility for consultations and pickups.
Eco-Friendly Practices: We care about the environment and have implemented eco-friendly printing practices wherever possible. Our commitment to sustainability ensures that your prints are not only top-quality but also environmentally responsible.
Affordability: We understand that architectural and engineering projects often have tight budgets. Our competitive pricing ensures that you can access premium printing services without breaking the bank.
In the world of architectural and technical drawings, precision is non-negotiable. At our print company in Leominster, Herefordshire, we've made it our mission to provide architects, engineers, and designers with the highest quality prints, ranging from A3 to A0, using cutting-edge technology like the Epson 7800 and Canon ipf770. Our commitment to precision, customization, and the local community makes us your trusted partner in bringing your visions to life. Join us on a journey where innovation and tradition converge, and where your drawings become masterpieces.
Give us a call today on 01568 616443 to see how we can help you.