We are a family run business that prides itself on its blend of experience and youth to provide a high quality of service in all areas. From Full Colour Printing in Herefordshire to Graphic Design and Website Design & Development throughout the UK.
A large proportion of our work is sourced locally from areas surrounding Hereford, Worcester, Shrewsbury and into Powys. We are also capable of producing competitive printing across the whole world. Many of our larger print contracts operate globally and over the years we have adapted to cater for all of these needs.
Experts in all things print for over 30 years!
Our purpose built design studio in Leominster, Herefordshire, creates an area where our design and development team can flourish when producing high quality artwork for both print and digital media.

Whether it is in the form of a simple company logo to posters or corporate brochures, our creative design experts have got you covered.
Mixing the latest industry standard software and technology with current trends and natural creativity over the last 30 years, our design team have been turning our customers ideas into successful physical and visual media products.
Consistent high quality print on a wide range of paper stocks & unique finishes.
We host a complete range of offset printing presses that allow us to cover all aspects of digital, litho and large format printing.
Whether you need to compliment a marketing campaign with a leaflet drop, or freshen up your business cards and office stationery, we have the tools to make it happen. Paper in hand is still an effective and lasting impression that adds value to your company profile.
At the smaller short run end of our print equipment we have an OKI digital press that allows us to print high quality digital work up to 320mm x 1200mm with NO MINIMUM QUANTITY!
barringtonprint strives to offer our customers the complete package, which is why web design has become an integral part of our business service.
A web presence is invaluable in this modern age, and getting the right impact from a design can be the difference between a professional site and just being another page on the internet.
We provide packages for all budgets and levels of knowledge, from web shops to static pages of information. We can even work to a per hour flat rate, so that you are in control of your expenditure. Of course if you need us to register domain names, provide secure hosting, setup e-mail addresses, or improve your existing site's SEO (search engine optimisation) then no problem!
At barringtonprint we do our best to give you what you need, and not what we think we can sell. Our friendly and helpful technical staff – supported by a Microsoft certified consultant – will always do their best to help with any queries that you might have, so please feel free to get in touch.
Branding is a critical tool in creating a valuable company impact.
In an ever more visually orientated world, the importance of logo recognition and brand value is a key factor in today's competitive marketplace.
Creating the right brand and applying this across numerous physical and digital outlets allow positive professional impressions to flourish.
Once a strong brand is developed, word of mouth will be the company's best and most effective advertising technique. Outstanding branding creates appealing advertising.
Thinking of a trade show, exhibition or pop up event?
Standing out from the crowd with a high quality range of display products will help reinforce your company brand value. Whether it's with simple PVC banners or rigid curved displays, there is a solution to all your promotional and point of sale needs.
Cost effective and easy to use, our display systems can be used time and time again. First impressions are critical, so turn heads with a custom display solution.
Make sure your brand steals the show!
The only limit is your imagination!
We offer a full range of personal and bespoke printed items to suit the vivid imaginations of our customers. From elegant wedding stationery, fun party invitations, art prints, and family history books; to greeting cards, door hangers, foil printing, and everything in between.
We find solutions to the most intriguing of design problems and have a track record of making the impossible achievable!
If you have an awkward or unique job, just give us a call.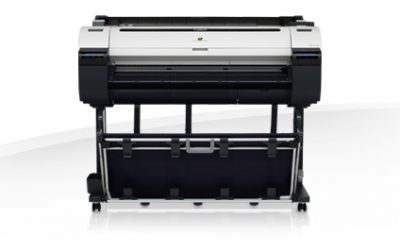 With the move to digital PDF files being supplied to clients by architects, we have seen an increase in the demand for tradesmen looking for a local printer capable of printing out A1 and A0 plans. We have various solutions for printing A1 & A0 plans in both black...
read more